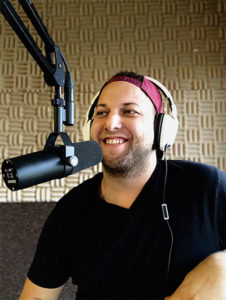 Kyle Kaona
Hometown: Kilauea, Kaua`i
When Not Working: Hanging with my 2 dogs or friends.
Hobbies: Surfing, eating, baking, running 5k's.
Music: Beyonce and anything good.
Playing now: Revivalist, Beyonce, James Morrison. All Kine!
Pets: 2 dogs, Sasha Fierce & Raja.
Favorite Foods: Pizza, chicken, and ice cream.
Beverage: Water and Rootbeer
Favorite Color: Turquoise
Interesting Person: Who isn't interesting!
Famous Person I've met: I was grabbing ice cream with Beyonce once. Then I woke up.
Reason I work in radio: So Much Fun! Never a dull day. Music changes, stories change, and I get to wake up the world!
What would surprise listeners: I've traveled the world and once taught Matt Damon how to surf!