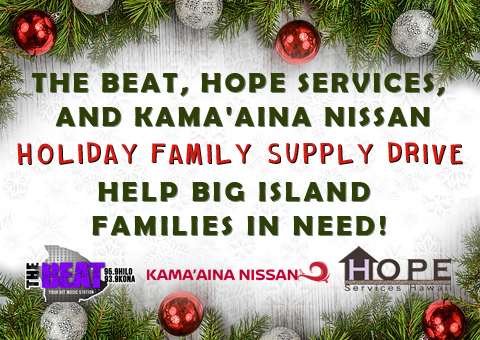 During the Holiday Season, we sometimes forget that many Big Island families are in need of basic necessities such as day to day items like soap, shampoo, pillows, blankets, and kitchen accessories.

That is why The Beat is teaming up with Hope Services and Kama'aina Nissan for a Holiday Family Supply Drive! So while you're out shopping for your family, please pick up a little extra to help our Big Island families in need and drop them off November 18th through December 15th at Kama'aina Nissan!

Everything will be specially wrapped and distributed at a special holiday gathering by Hope Services.