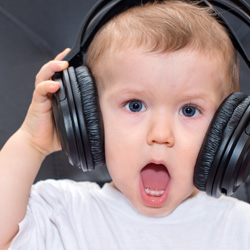 BRUDDAH GABE
Gabriel Kamakahi Sr. was born in Oahu, raised in Kaumana, and a proud Hilo High Viking Alum. As a preachers kid he grew up behind a church sound board from 10 years old. A lifelong DJ since 14 years old he mixed everywhere from Uncle Mikey's in Hilo to TAO in Las Vegas. Gabe is credited with being the first native Hawaiian to produce a Hip Hop album.
After living on the Ninth Island for 15 years, he moved back home in 2016 and continued DJ'n concerts and events, mixing sound and producing music through his company. He joined The Beat in 2018. Bruddah Gabe hosts the Morning Mix with Yer Boy O weekday mornings from 6 – 10, and is the Production Director for Pacific Media Group creating most of our Big Island commercials.
In his spare time, Gabe is a MMA fighter and avid supporter and enthusiast of combat sports. A lifelong diehard Chicago Bears and Hawaii Warrior football fan, but most of Gabe's time is spent with his wife and seven children.
You can catch up with Gabe at The Joseph Storehouse Outreach Center in Hilo or his family churches Thy Word Ministries Hilo, Kona, Kau, and Las Vegas, where he serves on the ministry team and is the media director.
Yer Boy O
Orion Adamson, better known as Yer Boy O, is the cohost for the Morning Mix show with Bruddah Gabe on The Beat. You can also catch him solo weekday afternoons from 3pm – 7pm!
Orion grew up in Ewa Beach on O'ahu and brings his positive attitude and quirkiness to deliver a unique energy that keeps listeners engaged and left feeling uplifted throughout their busy day. Check out his Dirty 30 at 3:30, Joke Of The Day, and local news segment that'll have you chuckling while also staying up-to-date on current events.
Aside from being on The Beat, Orion is a hip-hop producer/artist who has recently moved back from Brooklyn, New York and continues to make incredible music. You can check out his music on all streaming platforms or @prod.by.OWRA on Instagram.
Listen for Yer Boy O as you go about your day and be ready to laugh your booty off!